Everything you need to know and practice for the study of improvisation in jazz and other popular music styles.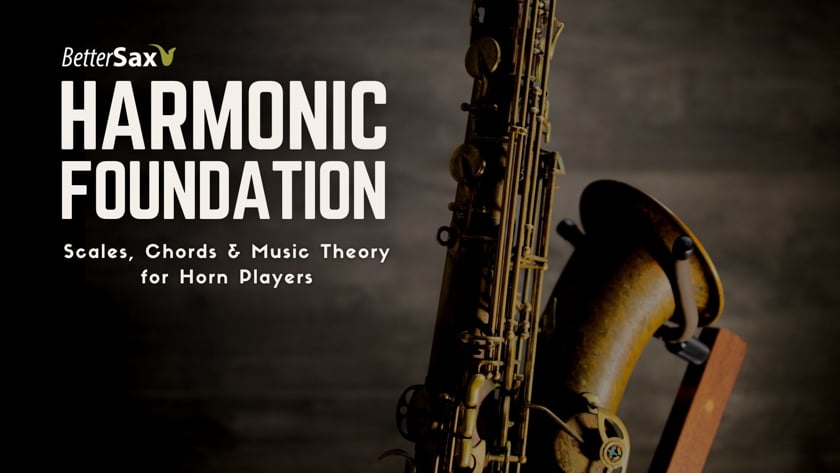 What our Students are Saying
Better Sax Community Members
[clicky_testimonials cat="pentatonic-foundation"]
"Within a few days my tone and rhythm is so different almost beautiful. I have been playing for around 14 months, I am happy to put in 2 or 3 hours a day but playing without music is a weakness of mine. I feel that the way this course moves forward in so many areas it's subliminal... Thank you for a brilliant tool."
"I always enjoy practicing. Now I absolutely love it. I told my instructor you have created a monster. Now that I'm getting the hang of it.."
"I have been viewing one by one the videos in your Pentatonic Foundation course and I am absolutely AMAZED at how the Pentatonic Scale works and what can be done with it. My only problem is that I can't learn the lessons fast enough. I am dumbfounded that all this music can be produced from 5 notes..."
"This is the best instruction on learning pentatonic scales and beginning improvisation I have come across so far! Your method is also good for improving finger agility on an instrument, too. Thanks for sharing! You're a great teacher!"
"thank you for putting together your course. I live up in Bethel, Alaska and there are no saxophone instructors up here. I was very excited to come across your website. Knowing what to practice how to warm up has been extremely helpful and I will definitely be continuing forward using your methods and instruction."
"I must say I'm impressed. When I joined I didn't know what to expect but it was money well spent. I have been practicing daily until my lips give out, I have only been playing the Sax for a couple of months and your tutorials are perfect. All anyone needs to do is follow your instructions."
"Thank you. I want to tell you I am really enjoying your courses. I'm actually learning easier than I thought I would I'm 54 years old and have always wanted to learn to play the saxophone and now it's actually happening..."
"I have just played the first backing track and rattled off my first attempt at improvisation using what I've gleaned so far. Well, even to me, it sounded not bad. The hair on the back of my neck stood up just thinking of the implications of what I have here. Now, I'm a lot further along the road than I was, thanks to you."
"Thanks so much. I'm thoroughly enjoying the training. You are by far the best teacher I've ever had. If I'd known this method fifty years ago I would have never set the horn down. Thanks again for taking the time to develop this method. I'll be studying the videos from now until my clock stops ticking."
"I'm having the best time buddy. Really enjoying the lessons, I look forward to each video to see what's next! Your teaching method is clear and detailed. I'm loving the challenge."
"Hi Jay, I just wanted to say how good this course is I'm really enjoying learning again. The pentatonic scales have given me a renewed confidence in my improvising & my playing by ear. I just wish that I had discovered this course years ago. I now know for certain that this course is going to take me to the next level & beyond. Thanks again."
"Thanks Jay! I can't tell you how much your videos have helped my progress and allowed for my practice time to be more focused."
"I would like to congratulate you on your course content and support. I have already recommended it to several other teachers and players alike. I am enjoying it also. Very practical and instant development. I also subscribe to your theory on reading."
"I'm also so glad I ordered your courses. They have been so helpful. I like your concept of playing simple notes as opposed to playing fast. Fast will eventually come later."
"The difference between when I started and when I finished was really impressive. Found the lessons easy but they definitely made a difference in my playing. Thanks again and looking forward to the Blues Foundation course."
"Just the quickest note to say that is your advice for how to learn is just magnificent. You are my kind of professor - beautiful pitch to your lessons."
"Thanks. I like very much your teaching methods. I have had some professional instructions, and yours stands head and shoulders above what I received."
"You have been a tremendous help. The only teacher I have on the Sax is YouTube videos and I have watched and re-watched lots of yours."
Years of music theory lessons boiled down to easy to follow video lessons. The Harmonic Foundation course focuses on the essential material you will use for the rest of your musical life.
Downloadable MP3 backing tracks are provided.
Listen in the members area or download to your devices.
Bonus: iReal Pro backing track playlist and chord charts.
Most of my students end up taking my other courses before going through the Harmonic Foundation. Save now by purchasing the BetterSax Mastery Bundle which includes 6 courses at a 30% discount.
Harmonic
Foundation
Intermediate-Advanced